Custom Website Design & Development
Pixel Perfect Layouts — User Friendly Experiences — SEO Enhanced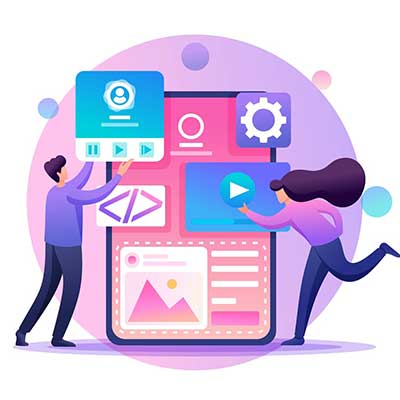 Make Your Business or Online Store Stand Out in the Crowd With a Top Performing, User Friendly Website
Give your business the attention it deserves with a custom, WordPress website by Pete Gregory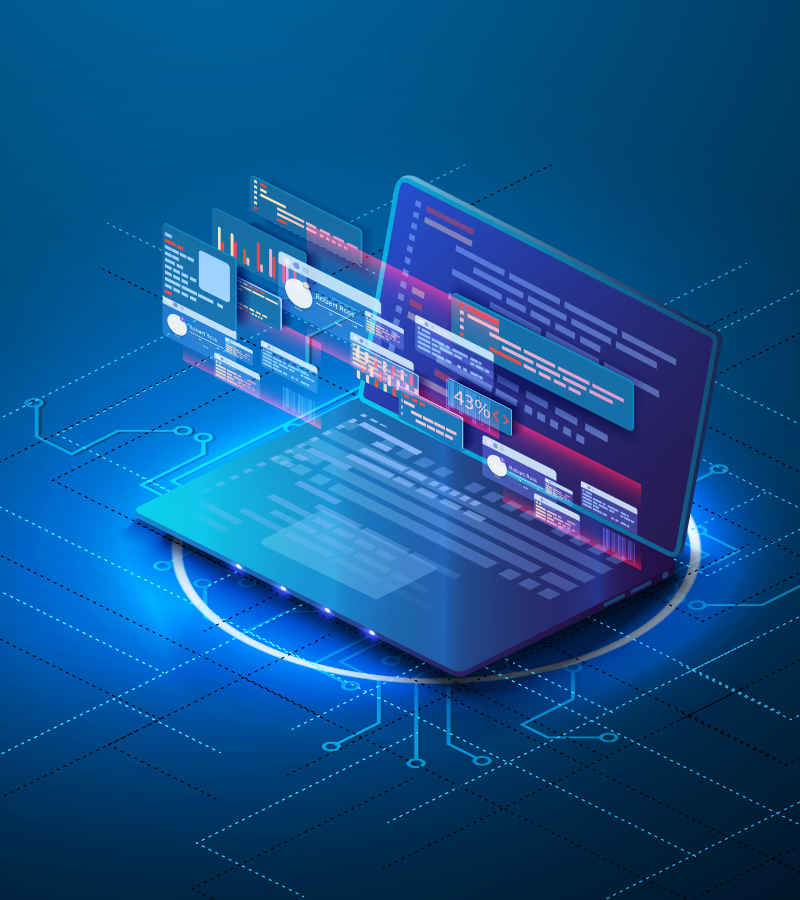 Top Performing Websites
I provide custom designed and developed, SEO ready websites, perfect for business owners or merchants who want to begin or reset their online marketing efforts.
Your website is the single, most important piece of digital content there is. In fact, it's a direct reflection of your business and your brand. When it comes to first impressions, a junk website isn't going to get the job done!
All too often I see websites that are overdone, slow to load, bloated and not maintained. This type of website is known to adversely impact even the most well intended digital marketing efforts. My clients avoid this with simple, attractive web page designs on the front end, but behind the scenes lives a powerful, highly functional machine. Then, since they use my website management services, their sites are ALWAYS well cared for.
Your human visitors need to quickly and easily find their way around your site, but it's even more critical your non-human visitors (Search Engines) also find their way. I know exactly how to code and structure your site to do both. How? Because I'm a SEO expert, WordPress expert and obsessed with SPEED!
Offering Three Website Options
Basic Pre-Developed ~ Custom Designed ~ Ecommerce
Simple & Attractive
Websites built with the future in mind.
Enhanced User Experience
Easy to navigate for humans and bots.
Built for Speed
We keep it lean without excess bloat
SEO Ready
I don't do the SEO for you, but your website will be coded & configured for your success.
Localized
Coded with structured data for local SEO
Website Options
Choose from custom or templates
Extended Functionality
Enhanced development for extended website functionality as needed.
Yes! Get a Do Over – RESTART Today
Could you imagine building a home without a solid foundation? It's no different with the structure for your website and in turn, your brand's overall online presence. Without applying the basic principles to all your online systems up front, your presence will fail. The problem is, we can see and hear a physical structure fail. It's not so obvious to see the failure of your web presence.
This is why it's so very important for any business to have a solid foundation from which to achieve an effective online presence. If you have an existing, under performing website, contact me and say you want a RESTART. Just like a mulligan in golf.
I start with full, manual website audit. I check your site from the inside out. I'll identify every strength and weakness, then provide you with an affordable price to fix any deficiencies. Of course, an audit like this is time consuming and a bit costly. Usually, I can tell within an hour if your site is worth saving. The truth is, in the long run it's more cost effective to re-build the site from scratch. Start with a fresh install of WordPress and a brand new database, without the old bloat.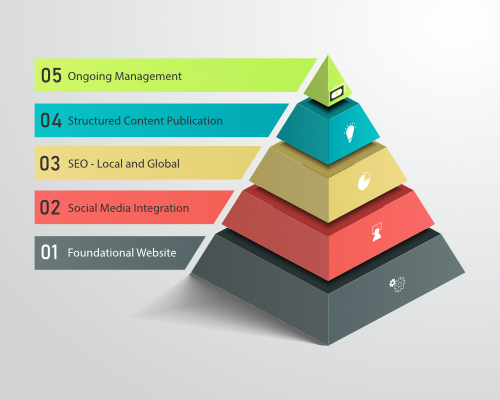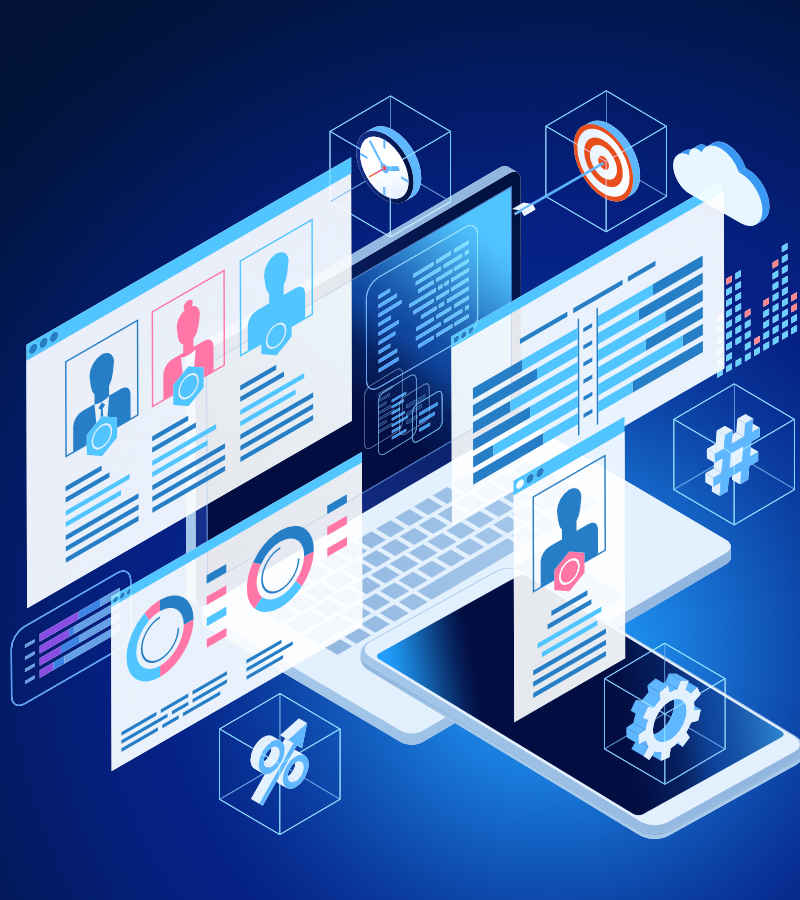 Your Online Presence and Success
Nearly all my new websites are developed using WordPress along with a variety of premium plugins and my own code. Then, I apply certain behind the scenes code such as HTML5 element tags, meta tags and structured data markup to insure the site is search engine optimized.
Some people believe, as long as their website is built using sound SEO principles, that's all that is needed. I too, wish it were that easy but unfortunately, it's not. It's a good beginning, but that's all!
Once I have your website looking and performing at it's best, I'll set you up for future success with suggestions for future content creation. Although it's up to you to follow through, the perfect structure will be in place.
Of course, it's not just about your website optimization. Social networks matter too, especially for your business. To maintain an effective web presence requires optimization and consistency across all channels. Every page or post will include open graph meta tags to control how your URL's are displayed on social media. However, it's up to you to share your best content, or none of it will matter.
Industry Specific Websites
I have built an array of websites for numerous clients associated with a variety of industries. Some sites were built with a page builder as requested by the client. Others were built using the default WordPress editor. Finally, my favorite sites were built using pure code. Industry specific examples include: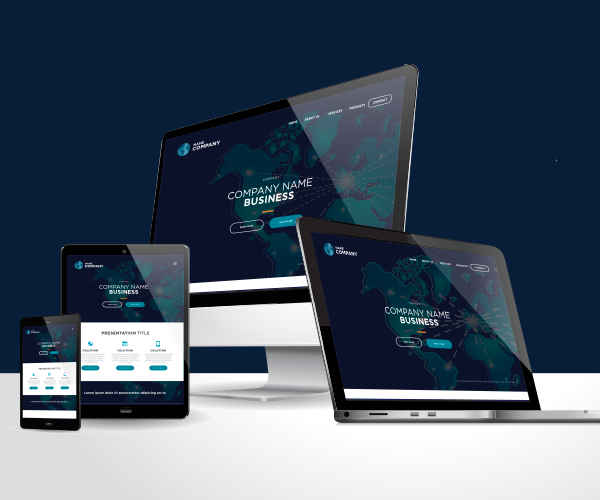 Examples of Live Websites
Here are a small sampling of custom websites I originally developed and continue to manage. Some were built over 5 years ago using older tech and others were built in 2022, using the latest tech. Of course I've developed plenty more, but at least these will give you an idea of what I do.
More Affordable Template Websites
I also have pre-built template websites available and most can be used as a starting point for any store or business. When a new client signs up for one of our templates, we save time and money as we edit the overall site colors and font to fit the brand. Then, we edit each page, section by section and module by module, using your unique photos and written content. Once complete, the customer has a terrific new website, perfect for most startups.
Of course, as with any pre-built template, there's less flexibility and it still takes time to build the site. All the new images must be sized and optimized, one at a time. I must still complete all the back end admin tasks, configure the theme, plugins and forms to meet the needs of the client. Of course there's more, but when using a template the site layouts and overall structure are already in place.
If interested, contact me and I'll send you a link to view more templates.