Local SEO Strategy for Small Business
If you operate a small company and want your location to rank well in search, you might like to learn a bit of local SEO strategy first. If you prefer to only read a brief summary and skip the details, read the following paragraph.
Our Local SEO Strategy for Small Business
First, you'll need a top performing, SEO ready website that is well coded with structured data. You need a business name, real business address, local phone number, address, etc. Then, you'll want to claim your business on Google, Yelp, create accounts on social media and about 50 to 100 other listing accounts. While doing all this, be sure to provide accurate and consistent information everywhere! In a nutshell, that's it! You want your business name and location mentioned in as many other websites as possible. This is the local SEO strategy that works for others and if done right, it can work for you too!
Client Asks How to Rank #1 in Local Search Results
I received the following question from a client. "How can I get my locally based small company name to rank #1 in Google?" After some messaging back and forth I determined the client was actually referring to the local search results, or what is known as the local 3-pack. He was currently ranked #2 for his company name. My first response to him was, "Oh man, that's a loaded question!"
After trading messages with my client I decided to provide him with a local SEO strategy that is known to be successful. Below, see a brief overview and explanations about local and global SEO.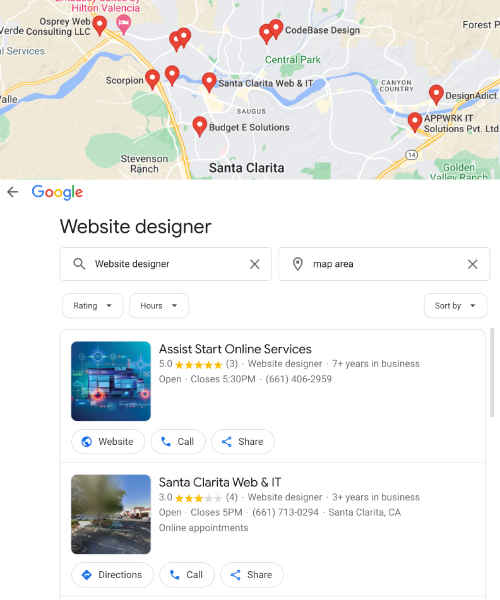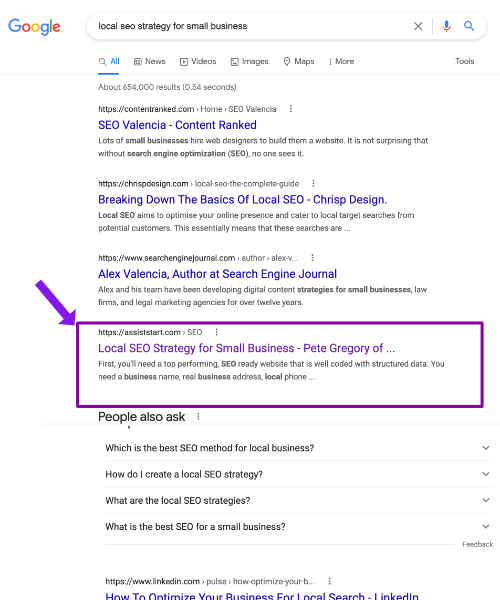 Difference Between Local and Global Search Results
Local search results are about how your business ranks for locally related search terms. Local search usually triggers when someone searches for a specific local company, localized product, service or info about local events, etc.
A global search term might be something informational such as, "What is the difference between real wood or engineered wood floors." This search phrase will trigger global search results. Honestly, much of this is common sense and you can figure it out by putting yourself in the shoes of the search engines.
If you are specifically interested in ranking your business for local search results, our local SEO strategy will be especially helpful for your small business.
Examples of Local SEO Search Terms
All of the above referenced terms will most likely return local search results. For a fully branded search result we might search for a specific company for example, "Where is Tom's Tire Shop?"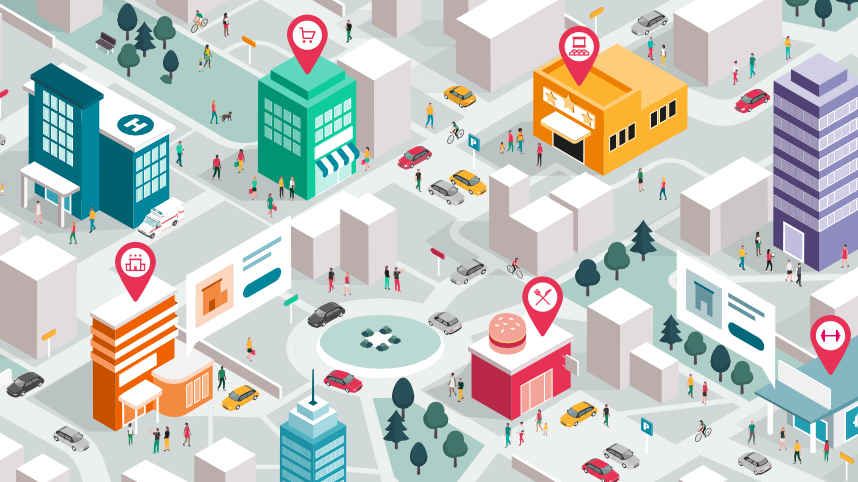 How Difficult is it to Rank Well for Localized Search Results?
Depending on the business type, ranking high in the local search results can be easier and less costly than ranking globally. Local search results usually depend on exactly where the searcher is located at the time of their search. The number of results might first start with the number of local competitors in your vicinity. For instance, finding an Italian restaurant or real estate agent in a small town will return far fewer results than the same search in Los Angeles. Certainly, if you are a criminal lawyer in NYC it will be far more difficult to be #1, let alone trying to make the top 3.
Why Our Local SEO Strategy Works and Why it Matters to Google
I'll explain how to use our local SEO strategy to improve in the local search results shortly, but you'll need to first try thinking this through.
Consider, when someone searches the internet for a flooring company in Canyon Country. Google, or any search engine wants to be 100% sure they are providing accurate search results, especially for the top 3 results. How do they do that? Well, it's mostly about positive signals with regard to your business name, type of business, services or products offered, address, phone number, business hours, reviews, website URL, etc.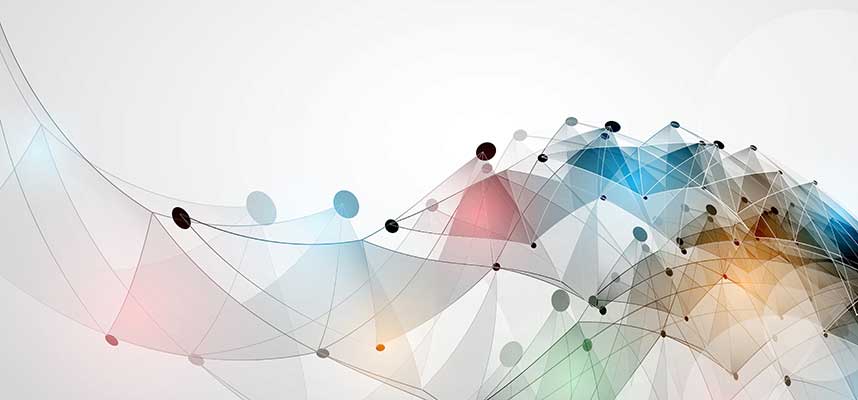 Let's Pretend We are a Search Engine
To help us better understand how to rank your local business in the local search results, let's pretend for a moment we are a search engine. Someone is looking for a late night snack and asks us to provide him or her with a list of nearby restaurants open until midnight.
Check Our Database and Cross Reference for Accuracy
First, we'll check our own database for restaurants nearby our searchers current location. We'll look at all the available specific information about each location. Then, we'll check for accuracy by cross referencing and comparing our own information with other websites.
Organize Our List by Business Type, Location and Accuracy
Oh oh! We found 5 restaurants located in the vicinity of our searchers location, but only 3 of them listed their hours. We better mark down the 2 locations with no hours.
Now we have 3 restaurants remaining on the top of our list and they all LOOK suitable, but we must be 100% sure! Before providing our searcher with results, we notice the phone number listed at Yelp for the one restaurant does not match our own records. Hmmm, this is not a good signal, so we move it down the list, but above the other two with no hours.
Yea! Here's Your List
Once we're done investigating and verifying all our information, we finally return our entire list to our searcher. The list we provide is organized from top to bottom. The restaurants at the top of the list are those we feel offer our visitor the best chance of finding that late night snack in close proximity to where their current location.
My Searcher Is Happy!
Our searcher is happy to receive our list and quickly drives on over to the location at the top of the list. As a search engine, we just did a very nice job providing our searcher the accurate local information needed.
Would our searcher have been happy if he or she drove over to the location only to find it was closed? Or worse, what if the address was wrong? Then, he might call the establishment only to discover the phone number was wrong. As you can see, if the local business information we provided was not accurate it would have been a very poor experience and our searcher is not likely to ask us for anything, ever again.
Improve the Local Presence of Your Local Business
After our own experience pretending to be a search engine, you can see how important it is to accurately display all local information about your business.
First, we will assume you have a real business located at a real location. We will also assume you have a fast, secure, top performing website. It should be well coded and contain all your local business information, address, hours, etc. That local information should be coded with structured data, aka schema. Assuming you have all this, here's your list of things to do that are known to improve your rankings for local search in Google and other search engines.
Steps to Improve Your Local Business Rankings
Part of our local SEO strategy includes gaining mentions of your business throughout the internet via local listing websites, social media and more. Yes, high value links back to your site are nice, but for local value we want to spread your company name, far and wide. Here's how to do it.
Publish all your local business information to your website. All should be wrapped with structured data schema tags.
Set up a Google My Business Account. Fill out ALL information, accurately matching the info from your website.
There's also a Bing Places for Business. It's similar to Google My Business and you can even import the data from Google to Bing.
Claim your Business in Yelp and fill the same information used for Google.
Set up a Facebook Business page, again using the same accurate information you used in Google and Yelp
Create business pages in other social media accounts
If you belong to any professional or business organizations, make sure the information about your business is accurate and matches Google Business.
Create business accounts at as many local citations sites as you can. Choose at least 50! Once again, only use matching information. NOTE: There are hundreds of business listing websites. but it is very time consuming to set up accounts on each one. We do offer this service at a very reasonable cost.

When setting up all these business listings be sure to write keyword rich profiles that accurately describe your business
Always link back to your website. Even if these are nofollow links, the are still real signals.
Wherever possible, when setting up these accounts, upload your logo and other photos related to your business. If you are a contractor, upload some recently completed project photos.

Get Reviews everywhere you can, especially for your Google Business listing.
Yes, you can display reviews wrapped in structured data on your website too, but only if originated on your site. You can display reviews from other sites, but don't wrap it in the code.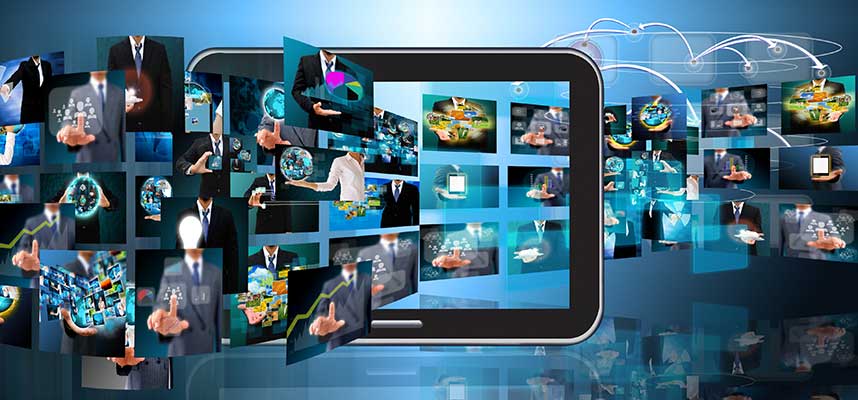 Setting Up Local Listing Accounts the Right Way is Time Consuming
Yes, setting up all these business listing accounts are very time consuming but it will pay off in the end. Will you automatically rank number 1? Maybe, but no legitimate SEO consultant can ever truthfully make that promise. If they do, find someone else, FAST! What I can promise is, if you do all of the above, you will improve your local online presence and see measurable results.
Watch Out for This Problem
There are some local citation listing sites and they all display aggregated information about all business types. They often display your business information rather you claim your business or not. Often the information displayed in unclaimed accounts is missing and/or inaccurate.
The only way to make sure your business listing is complete and accurate is to claim your business at as many local listing websites as possible. Some of these sites are industry specific and more authoritative than others. If you are a realtor, you'll want a Zillow listing. If you are a contractor, you'll want a HOUZZ listing. These high authority sites have more value than others, and the search engines know this.
Remember, Positive Signals Matter
Always remember how we pretended to be a search engine. You want all your local business information to be accurate, everywhere. The more consistent signals and matches Google can find, the more confident they will be about displaying your business at the top of the local search results.
Anyway, you need to claim your business at as many of these sites as possible. Then, you can fill in all your own keyword rich profile information and if done right, really helps in local search. All information such as hours, phone number, website link, biz address, etc. ALL MUST MATCH! This is critical!
Create a spreadsheet listing all the accounts where your business listings have been set up. You should include the confirmation URL for each listing and login information. We always suggest
It Takes Time and NO Guarantees EVER
Keep in mind, with local SEO, like all SEO, it takes time to see results. It's a long game. You will not see the results of your efforts tomorrow or even next week. Check your analytics before starting your project, then check again in a couple months. If you did things right, you will see drastic improvements. Unfortunately, there are never any guarantees of ranking #1. You will see positive and measurable results and you MIGHT rank #1, but that's it. I'm sorry, but anyone that tells you otherwise is lying.
Outsource Local Citations Setup to Me
Yes, you can hire me to create/claim your business listings. There is a one time cost for setting up your business listings. Some other companies also do a very good job, but they charge you an ongoing monthly fee. If you ever quit, you lose ALL your listings. Another less expensive option is to pay a company located in another country to create the listings for you. In my experience, this doesn't get the job done right and the results not so great. There are also automated services, but they do not take advantage of everything each listing site has to offer because they are basically copying and pasting the minimum at each site. If you want this service done right, contact me and I'll get it done. Keep in mind, I will also outsource this work to a 3rd party, but I closely supervise and verify each listing has been submitted with the correct information.
Global Search Results
Global search results are not what shows up for localized searches or in Google Maps. SEO is mostly about having well written content on your website and the number of links back to your website from other sites. There's much more to learn and can be very costly to outsource. Unless you have a GREAT website with amazing content, don't expect to rank high for global search terms.
Please don't misunderstand, you can be successful with SEO, but it takes work, time and money. We have been very successful providing others with our SEO services, but it begins at a higher price point than implementing our local SEO strategy and there are monthly costs. Then, you must make at least a 6 month commitment in order to see results. A year is better, but if you don't commit to at least 6 months, you are probably throwing your money away.