Why Single Page Websites are Not Good for Maximum Exposure
Lately we've noticed social media ads going on about how single page websites are so great, but in truth, they are NOT! While they are kind of slick and I enjoy building them, for a small business website a one pager is a very poor solution. This is especially true for small companies interested in maximum online exposure. Why? There are a number of reasons, but primarily a one page site will NOT provide the ability to display all the services or topics that best represent your business. We agree, one page websites look inviting and certainly have their place, but not if you want a business website to attract more visitors and generate more revenue.
Disadvantages of Single Page Websites
Say you operate or own a law firm and specialize in criminal law, a one page website is not for you. There could be hundreds of topics you might want to target on your site. Obviously, it's not possible to adequately cover all those topics on just one page. Even if you tried to make it all fit, it would be overwhelming for your visitors AND confusing for search engines.
For example, what if someone does a search for "Defense Lawyer for a DUI Case". The only way a one page site will rank for that term is by making it a primary topic and focus for the page. So, what if you do that and your perfect client searches for a domestic violence lawyer? Sorry, but even though you might be the best DV lawyer around, you're NOT going to be found for that term. You'll need a custom website intended for a law firm.
As you can see, it's NOT possible to cover all your important services on one single web page and still be found for each topic in the search results.
One Term Per Page
In the world of SEO we target one keyword or phrase for EACH website page. Yes, many of our pages might rank for multiple SIMILAR keywords, but we still begin with just one primary topic or keyword per page. If you are general contractor and had just one page to represent your services, what keyword or topic will you choose to rank for? No matter hard you try, with just a single page representing your entire website the end result will be less visitors and lost revenue. You just won't have available all the various pieces of content your audience is looking for.
Example Business Using a One Page Site
Say you operated a bakery with a local brick and mortar establishment. You probably make and sell donuts, pastries, bagels, muffins and cakes of all kinds. You may sell donuts separately or by the dozen. Then, what about all the various flavors? If you only had a one page website, what would be your focus? Do you want online exposure for donuts, or do you want to focus on muffins too? In truth, your bakery it's really so much more!
As you can see by the example, a single page website would not do justice for you and your business. With a multipage website there are more options and more opportunities to focus or more topics and successfully gain more online exposure.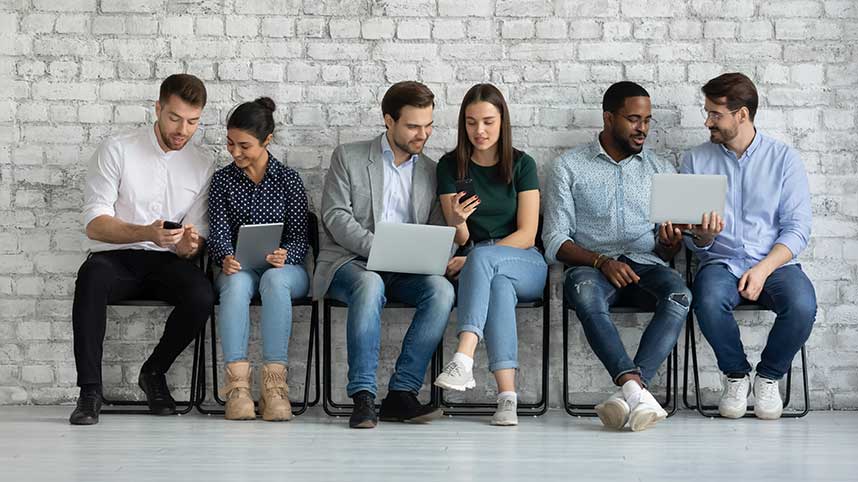 We Live in a World of Information Consumption
Nowadays we are information junkies. We want to look up a topic, find the information and we expect ALL the details. Glossing over a few common facts just won't do. You could squish in multiple topics with thousands of words to fit on a single web page, but that's a very poor experience for visitors. Even using the fancy automatic scroll links, if the visitor is using a small phone device, the scroll links can make for difficult navigation too.
Site Structure is Critical for All
Having a website with only one page, it's not possible to create an organized site structure. Often, us SEO consultants like to create a main topic keyword and use that as a category archive title or silo page. Then we create child pages or posts, using specific sub topics. This type of strategy dramatically strengthens the importance of the parent page or category archive and it's good for humans or search bots alike.
10 Advantages of Having a One Page Website
As you can see, we are not big fans of the one page sites but there are some advantages as follows:
With a one pager you can get a new site up and running quickly and without extensive content creation.
Single page websites have no need for WordPress or any database.
Built right, your site should load faster.
If properly developed a one page site is easy to navigate, especially on mobile devices.
No need to expensive web hosting. This is one of the few instances we recommend inexpensive shared web hosting.
If your goal is to target your brand with a single topic, a one pager is a good choice.
This isn't really an advantage, but properly coded scrolling links and animations are a nice touch.
When there is only one page, there is no chance of losing a visitor by getting lost on a different page.
No PHP code needed! Your site can be built using a popular page builder such as WIX or using your own HTML & CSS.
You will be liked by the cool kids:)
Sections to Include
First, your brand and contact information should be prominently displayed. The sections should be titled with headings such as who you are, what you do, location or service area, contact info and perhaps a few reviews. A nicely done introduction or promotional video is also a nice touch. It's easy to navigate because everything is on one page. In fact, if you don't have much content, a single page might be just the thing. On the downside, you will probably only rank for your brand. As long as you understand the limitations, a scalable one page website is a solid option.
Although it's relatively simple to create a single page website with WordPress, it really is not needed. There's no reason for a database and with a little HTML and CSS you can have a nice 1 page website done in a flash.
When is a Single Page Website Recommended?
If you need a quick website for a small startup company, a single page site might be a terrific option. We could even use WordPress, so as the new company grows, it can be easily converted to a multipage website with a blog section. Going this route, you start your business with a professional looking website that represents your company name and brand. Once the site is converted to a multi-page site, the previous single page website becomes your home page. This way you can take advantage of the previous brand exposure and build on it from there.
One Page Website Ideas
Resume Website: You could easily use a one page site to display your resume with employment history for the last 10 years.
Single Product Website: If you were selling a single specialized product, perhaps with various options, a one pager might work.
About Me Website: Some people like having their own About Me, website. Just a simple page with your photo, contact info, links to social media, hobbies, etc.
Photo Gallery Website: this could be a simple single page website with a large gallery of your favorite photos.
Project Portfolio Website: Similar to the photo gallery site, this might include a list of your successful projects with photos.
We Like One Page Websites Too!
We have absolutely nothing against nicely designed single page websites but we also think it's only suitable for specific purposes. If you're goal is for maximum exposure, go with the well structured, SEO ready multi-page website.